Bitumen Emulsion Supplier
Many bitumen emulsions are not mixed properly enough to last for a long time in storage or transport.
In Infinity Galaxy, we ensure that we get this product from manufacturers that follow standard mixing rules then export it all over the world.
As an international bitumen supplier, we have exported different types of bitumen to Asia, Australia, Africa, and Latin America at an affordable price.
Each bitumen grades has a specific application that our specialists can tell you more details about it.
We will help you to choose your desired bitumen.
In the following, you can read about bitumen emulsion applications as well as how to buy it.
Bitumen emulsion
---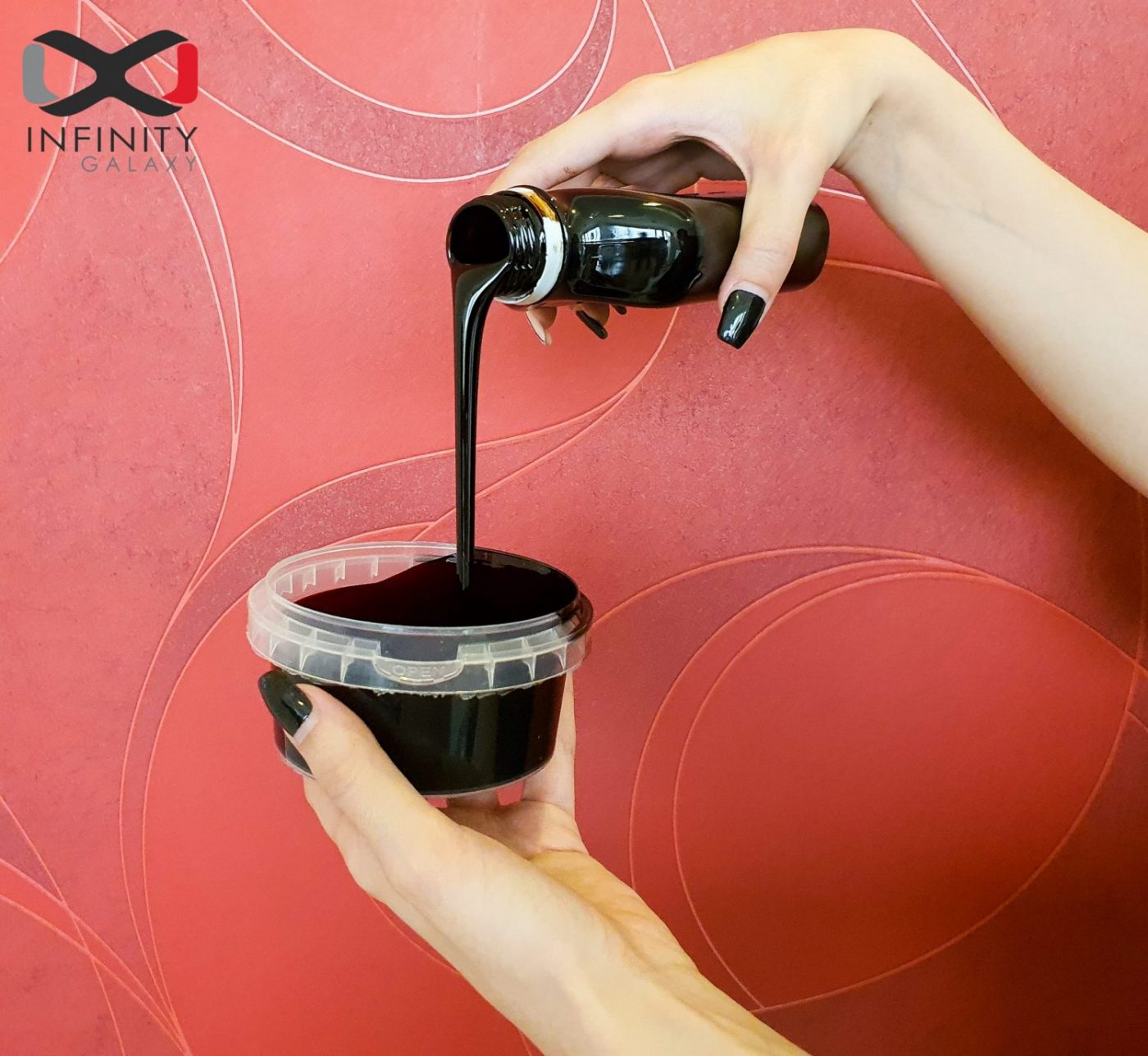 If we mix water and bitumen and add an emulsifier to make the bitumen and water miscible, we have made a bitumen emulsion. There are two different kinds of bitumen emulsions by electrostatic charge: cationic and anionic bitumen. These two different types of emulsions can be sorted by setting time into three types, including rapid setting emulsion, medium setting emulsion, and slow setting emulsion.
---
Cationic Bitumen Emulsion
Since two substances with unlike charge attract each other, a cationic bitumen emulsion adheres better to negatively charged rock materials, such as silica and quartz.
Anionic Bitumen Emulsion
Some aggregates like marble aggregates mix well with anionic bitumen emulsion.
Classification of bitumen emulsion based on setting time
Types of bitumen emulsions according to the setting time are as below:
Rapid setting emulsion (RS): Rapid setting emulsion sets quickly in contact with aggregates. It is highly used in cheap seals and surface dressing.
Medium setting emulsion (MS): Usually, medium setting emulsions are used in the premixing of bitumen emulsion and coarse aggregates, such as in open-graded mixes.
Slow setting emulsion (SS): Slow setting emulsion sets very slowly. This type of emulsion can be applied to dense graded aggregates mixes, slurry seals and recycling asphalts.
Bitumen Emulsion Application
The main usage of bitumen emulsion is in road construction processes such as spraying. In the table below you can see more details about the bitumen emulsion application.
---
Types of bitumen emulsion
Application
Cationic
CRS-1

Tack coat
Chip seal
Penetration macadam

(Dense graded aggregates)

CRS-2

Seal coat
Surface dressing
Penetration macadam

(Open graded aggregates)

CMS-2

Fog seal
Asphalt sealers
Immediate road maintenance
Stockpile mixes

CSS-1

Tack coat
Fog seal
Cold mix asphalt
Slurry and micro surfacing
Asphalt sealers
Mulching
Dust palliative
Prime coat
Cold recycling

CSS-1h

Tack coat
Fog seal
Prime coat
Slurry seal
Dust control
Base stabilization

Anionic
RS-1
RS-2

Chip seal
Two coat surface dressing

MS-2

Pothole repair
Premix carpet

SS-1
SS-1h
If you are looking for a suitable bitumen emulsion that can meet your need and you cannot choose the best one, you can contact us. Our experts in Infinity Galaxy will guide you.
---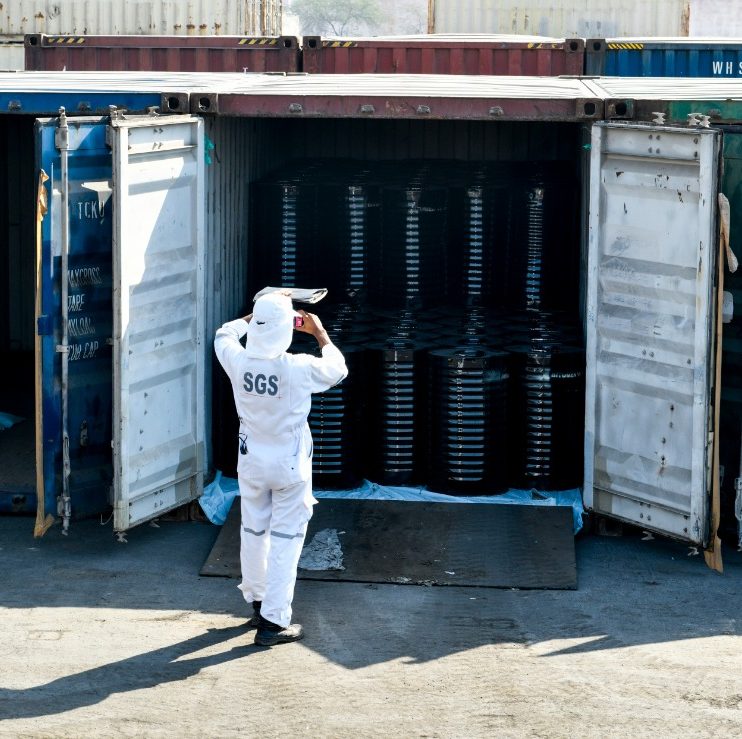 The inspection of bitumen emulsion
This type of bitumen is not a uniform bitumen like ordinary bitumen. It has constituted from bitumen, water and an emulsifier. Sometimes, it may become a two-phase combination. Therefore it is essential that, this product be sent for inspection before shipment. SGS and GEO-CHEM are the most popular inspection and testing company in the world. The cargo inspectors can reassure both bitumen supplier and the customer that the quality of the product is approved, and it meets international standards.
---
The price of bitumen emulsion
The price of bitumen emulsion is different from ordinary bitumen.
There are different factors that affect the cost of bitumen emulsion, including the bitumen price, emulsifier and packing.
If a bitumen emulsion's solvent is petroleum products and water is not used, the price of that solvent should be included in the total price of the bitumen.
If you want to find out the bitumen emulsion price, contact us.
---
Bitumen emulsion packing
There exists several types of packing for bitumen emulsion.
Generally, the common bitumen emulsion packing are barrel, IBC, flexi tank, but nowadays reconditioned drums are used for bitumen emulsion, too.
The reconditioned drums are cheaper than barrels. Also, these drums are available in all common drum materials, including steel, dense paperboard and plastic, while bitumen barrels are made from steel sheets.
These standard reconditioned 55 gallon drums can be recycled for use as trash and compost bins.
---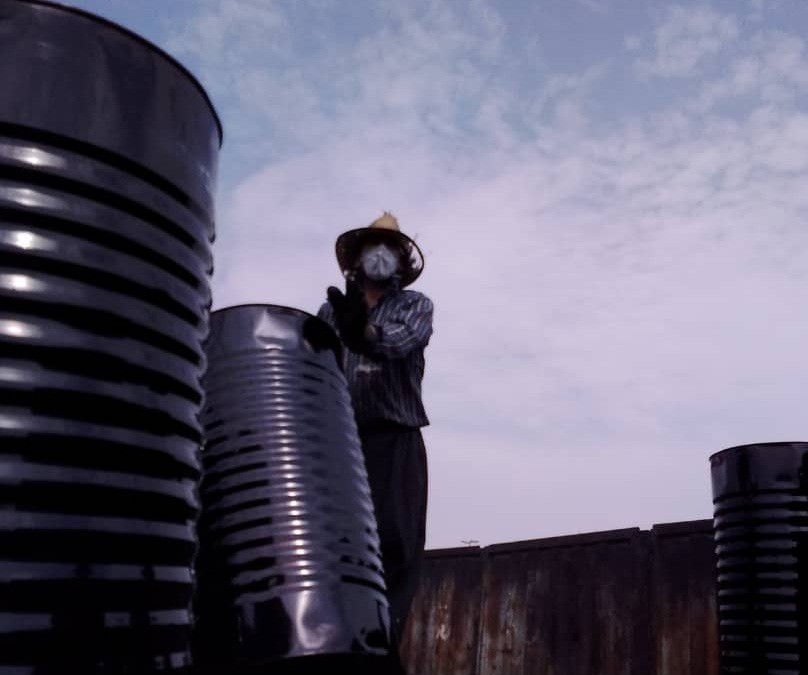 ---
How to buy Bitumen Emulsion?
If you want to buy Infinity Galaxy bitumen emulsion, you can easily get it in the shortest possible time.
After selecting the type of bitumen, determining the required quantity in the desired packaging, and determining the destination port, we check all the rules and regulations specific to that port, and finalize the price.
You pay 30% of the total amount as prepayment on the basis of Pro-Forma invoice that we give you.You can pay the rest of the amount after preparing a draft Bill of Lading(BL).
Our experts at Infinity Galaxy will guide you through the process of buying bitumen, and after completing this process before loading the cargo, a list of MSDS will be sent to you.
Infinity Galaxy, the bitumen emulsion supplier
We, in Infinity Galaxy Company, as an international bitumen supplier started our work since 2012.
In this period we tried to have a good technical support as well as fast and reliable response to customer needs in a timely manner.
You can register your order in the form below.