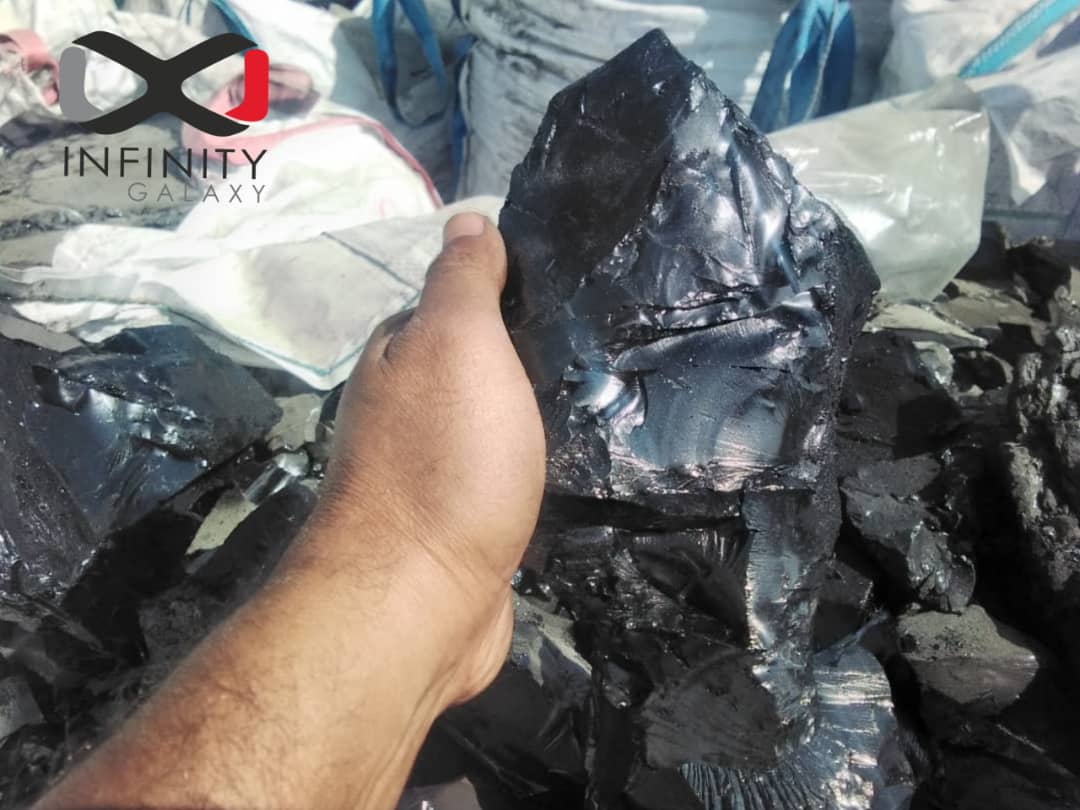 ---
Crystal Bitumen
Crystal Bitumen is also the bottom residue of the vacuum distillation tower, and it is stiff and brittle.
The acceptable penetration ranges of Crystal Bitumen, based on ASTM D5, lay between 1 to 30.
The penetration range gets determined by the quality of the crude oil, which the bitumen derived from.
Crystal Bitumen has no elasticity, and according to the Test Method of ASTM D113, it is quite dry, and the Ductility is below 10 cm.
Crystal Bitumen also has a higher flash point than Iraqi bitumen and prime bitumen. Due to the brittleness of the crystal bitumen, the softening point is about three times more than the Prime bitumen, which shows it is not a soft product at all.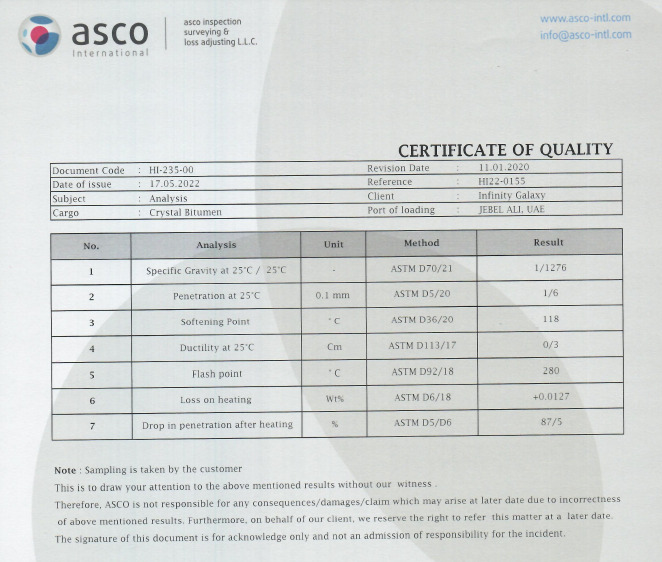 Note that the crystal is the residue of the distillation tower, it cannot be inspected.

in the video below, you can see this bitumen in jumbo bags:
Price-wise, Crystal bitumen is cheaper than the Prime bitumen.
It has particular applications; and more economically efficient.
Solid and brittle Crystal bitumen packed in one-ton jumbo bags, is mostly used in China to improve the quality of Penetration bitumen.
You can read more about the eco-friendly and cost effective jumbo bag here.
Unlike Prime and Iraqi bitumen, Crystal bitumen does not require inspection during the export process.
For more information about the price of Crystal bitumen, please contact us.
Infinity Galaxy, Crystal Bitumen Supplier
Infinity Galaxy as a company with the history of ten years tries to become a bitumen supplier with suitable  prices. If you tend to buy crystal bitumen just fill below form and our sales team will contact you ASAP.