Australia, the sixth-largest country with strict environmental laws, is one of the petrochemical markets. Bitumen importing to Australia was about 230000 tons in 2018. The rise of this amount up to 1 million or even more in 2020 is predicted. The major exports to Australia were from Thailand and Singapore. Although some pioneer traders are eager to import the middle east bitumen. Most of the imports have been done by the port of Brisbane, Sydney harbor, and Melbourne port.
The chart for bitumen imports to Australia is as follows: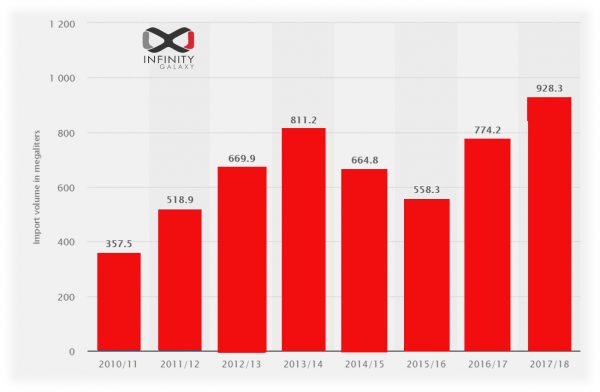 Necessary documents for Australia are OBL, CO, CI, COA, Packing List and Third Party Inspection.
Australian grades of bitumen are Class 170, Class 320, and Class 600 as come below in the PDF file.