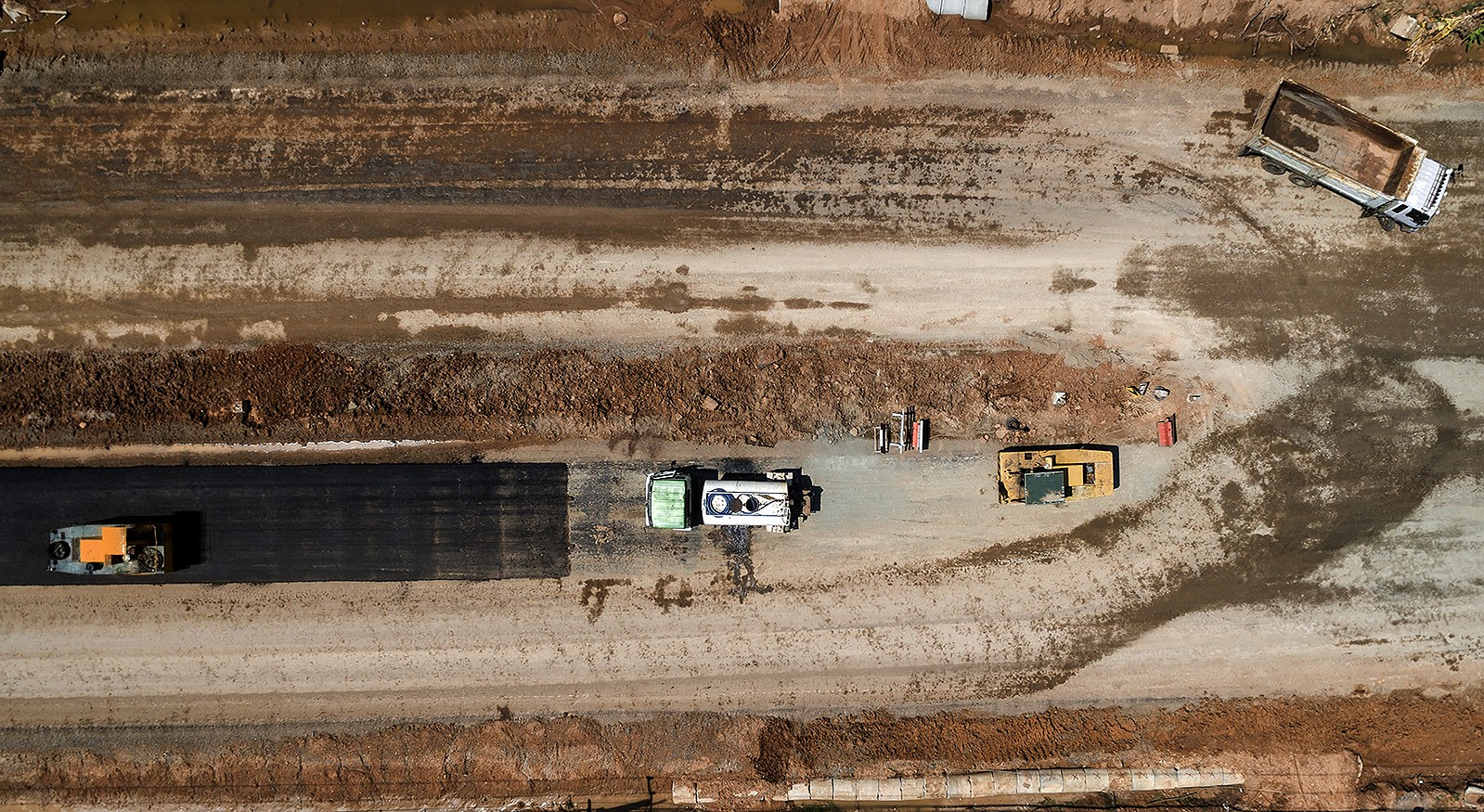 Buy Bitumen from an Exclusive Supplier of Bitumen in Kenya
See the Latest Price
Bitumen for Sale in Kenya
Are you looking for a trusted source of CFR bitumen price in Kenya? We are ready to help. During the past ten years, we have benefited our Kenyan clients with premium quality bitumen coming from the Middle East. Having a long-lasting relationship with the most reputable refineries, we are also capable of offering the best bitumen Mombasa price at any time, during the year.
Our successful presence in the field of bitumen in Kenya relies on our unique access to popular grades of bitumen as well. We have a strong partnership with refineries that are experts in producing bitumen 60/70, 80/100, and MC-30. Therefore, we can always provide our Kenyan clients with their required bitumen.
Bitumen CFR Price in Mombasa Kenya
Kenya's demand for bitumen penetration 80/100 is growing. Because of its standard consistency, this grade of bitumen is popular in the country. More importantly, the 80/100 bitumen price in Mombasa port is affordable. Therefore, this grade of bitumen helps bitumen traders minimize their costs without losing quality. In the table, we provided you with the latest bitumen Mombasa price for grade 80/100. Click to read our article about valuable tips for buying bitumen 80/100.
Another highly popular grade of bitumen in Kenya is MC-30 cutback bitumen. As bitumen MC-30 contains petroleum additives, its price is higher than other grades of bitumen. For more information about this grade of bitumen, visit here. In the table, you can see the latest MC-30 bitumen Mombasa price in Kenya.
Bitumen Mombasa Price
Bitumen 80/100 Price in Kenya
419 ± 5 USD-MT
Bitumen MC-30 Price in Kenya
For measuring the costs of importing bitumen to Kenya, you need to consider the costs of preparing specific documents such as PVOC and GIS as well as CFR Mombasa Kenya bitumen price. Without these documents, it is not possible to get customs clearance in Mombasa port. We provided a brief explanation of PVOC and GIS, later.
Our Bitumen in Kenya
Each year, we partner with hundreds of traders and importers in Kenya. Within a decade, we have served our clients in this country with special offers for various types and grades of bitumen. Therefore, we currently stand for quality and the best price of bitumen in Kenya.
Below, you can see our powerful presence in Mombasa port in Kenya.
Loading MC-30 bitumen to the Destination of Mombasa, Kenya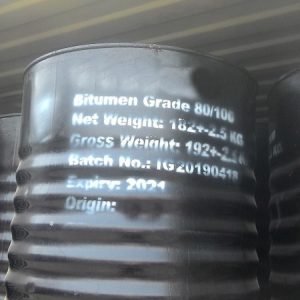 The last consignment of 1,000 MT of Bitumen grade 80/100 and 100 MT of Bitumen MC 30, supplied by Infinity Galaxy, was delivered to the customer in the Mombasa port of Kenya in the third week of July 2019.
The entire procedures of GIS and PVoC for bitumen in Kenya were done under the control and supervision of SGS inspectors and the quality of cargo was confirmed by the inspectors.
Loading of 1,000 MT Bitumen 80/100 to Mombasa, Kenya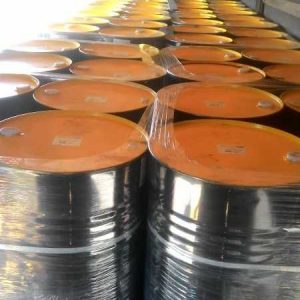 Infinity galaxy supplied and delivered 500 MT of Bitumen MC 30 to Mombasa port of Kenya. In January 2020, we provided our Kenyan client with high quality bitumen MC 30.
ٌBased on our client requirements, we have done a precise inspection of MC 30 bitumen containers. The entire procedure of inspection were done according to GIS and PVoC.
Loading of Bitumen to Kenya by Infinity Galaxy Operation Team
Inspections and Documents Necessary for Bitumen Import
Infinity Galaxy is a supplier of bitumen in Kenya that prepares all the necessary documents for clients. As a result, our buyers of bitumen in Kenya experience no delays and challenges at customs and get timely delivery. Among all the required documents in Kenya, PVoC is highly important. Therefore, we always make sure to deliver this document to our buyers in Kenya as soon as possible.
A list of Export Documents Required in Kenya
Pro Forma Invoice (PI): We prepare this document to show that we have agreed to sell a certain amount of bitumen with a specific price to a buyer in Kenya. This document shows the preliminary approval of a deal.
Commercial Invoice (CI): is an export document necessary for customs clearance. This document describes the purchased products, their value, and shipping costs in detail.
A Sample of Commercial Invoice
Packing List: Packing list contains necessary information about dimensions and weight of exported goods. This document is also needed for customs clearance.
PVoC (Pre-Export Verification of Conformity): Prepared by Infinity galaxy and issued by the Kenya Bureau of Standards, this document assures the safety and high quality of bitumen. Before loading, we inspect the quality of bitumen drums with the help of our GIS agents in the port. After that, we prepare the PVoC document and send it immediately to the buyer.
Certificate of Origin (CO): This document certifies that the exported goods were eligible to leave the country and pass the borders.
A Sample of Certificate of Origin
Original Bill of Lading (BL or BOL): the shipping agency is responsible for preparing this document. The bill of lading contains enough information about the terms and conditions of transportation.